There are many ways to keep your office clean. One way is to clean your office yourself. It seems like a great option. After all, no one can clean your space like you. You know your area and what to do to make sure it is genuinely up to par. Wrong!
There are many challenges involved with DIY cleaning. We will discuss some of those challenges and discuss the many ways to clean your office. We will also check if hiring professional cleaners is any better. If you are looking for help cleaning professionals that fall under an independently owned and operated business, reach out to our team at Sawgrass Cleaning today.
We are pleased to offer commercial cleaning services and ensure that our office cleaning services are up to your standards. Your employees deserve a safe environment to work in and have a fresh start each day. We know that cleaning is quite important for conference rooms, small offices, and general office settings. These few details can add up to a great work environment.
Indeed, a wonderful office environment that is fully clean is even more important, and our team at Sawgrass Cleaning Solutions will ensure that we provide the best cleaning service. In the meantime, here is what you need to know about regular cleaning at your specific office space.
Perform An Occasional Deep Clean
You can wipe your chair, declutter your table and keep the floor tidy on your own. However, grime, dirt, and dust can hide in the fibers of your carpet and chairs. They can even hide in the corners of your tables and cabinets. You will need a deep cleaning routine to tackle those hard stains. However, finding the time and proper tools to perform a deep clean can be a serious challenge. That is one reason many offices hire commercial cleaners.
They can wipe and dust thoroughly. But professional cleaners also have the skill, tools, and patience to perform a deep cleaning on your carpet, upholstery, floor, and other areas.
Clean Your Keyboard
Your keyboard (and computer in general) deserves special attention. A research study by the University of Arizona noted the bacteria on an average desktop is 400 times higher than the bacteria on the average toilet seat! That is a lot of bacteria!
Do you need professional cleaning to handle this? Yes and no. A keyboard brush, canned air, and cleaning gel will do the trick if you have a few minutes to spare at least once a week.
However, if you are already using a cleaning service, you can add it to the list of services they offer.
Show the Indoor Plants Some Care
If you are a minimalist, you might wonder if indoor plants do not add to the clutter. They don't! Because of their role, indoor plants help you clean the air. They remove toxins from the air and release humidity. When it comes to cleaning, they are on your side. If you have indoor plants (you should), clean the leaves regularly with a damp cloth to prevent dust from building up. And yes, you don't need professional cleaners for this one.
Hoover the Vacuum On Top of Folders, Books, and Files
Box files, stacked books, and shelved folders will always collect dust. To prevent the dust from building up, vacuum the top of these items regularly. Yes, it would be best to have a vacuum cleaner for this. In most cases, professional cleaners will excel during their regular cleaning. Just make sure you keep the necessary paperwork secure.
Save Your Desk and Desk Drawer from Dirt and Clutter
It would be best to keep your desk arranged as often as possible. During work hours, you might end up with a messy desk. Keep the mess level low by putting stuff you don't need in the drawer or on the shelf. If you keep a messy desk for days or weeks, you might be allowing dust to settle without knowing. It would be best to give your telephone and desk a thorough wipe with disinfectants once weekly. Your phone can quickly pick up dust, grime, dirt, fingerprints, food stains, and bacteria.
A weekly wipe-down will ensure your desk is clean and bacteria-free. It will also reduce your chances of getting the flu or cold. We know about that drawer you've been putting off cleaning for months for your drawers. Finally, it is time to empty the drawer and arrange the contents. Wipe it clean and throw out the stuff you don't need. Then, in 6 months, give the drawers another wipe.
It would be best if you handled cleaning your desk drawers independently. We don't want any important stuff to get missing. The cleaners can then take care of everything else to ensure that the office stays up to par.
The Office Kitchen Should Be Spot Cleaned
Leftover food in the kitchen is a health hazard. At the very least, you will be dealing with unpleasant smells; at worst, it becomes a health issue. Give the fridge a weekly clean. You should throw out-of-date food away every week. It would be best if you also kept an eye on food spills and crumbs.
Food residual on the sink, counter, or floor can be unsightly to see. They can also attract insects. Do you need professional cleaners for this? Not really! An office cleaning roster will do; everyone can take turns keeping the fridge clean.
At the same time, you will want to account for this when you see that it is not easy to attach accountability to these matters in the office. That is where commercial cleaning professionals can certainly come in and help. Then, the commercial cleaning professionals will work on keeping the floors and bins clean.
If you are looking for an effective cleaning service with advanced technology and cleaning experts to ensure that your office environment stays clean, reach out to our team at Sawgrass Cleaning Solutions today. You can call us at (561) 909-9988.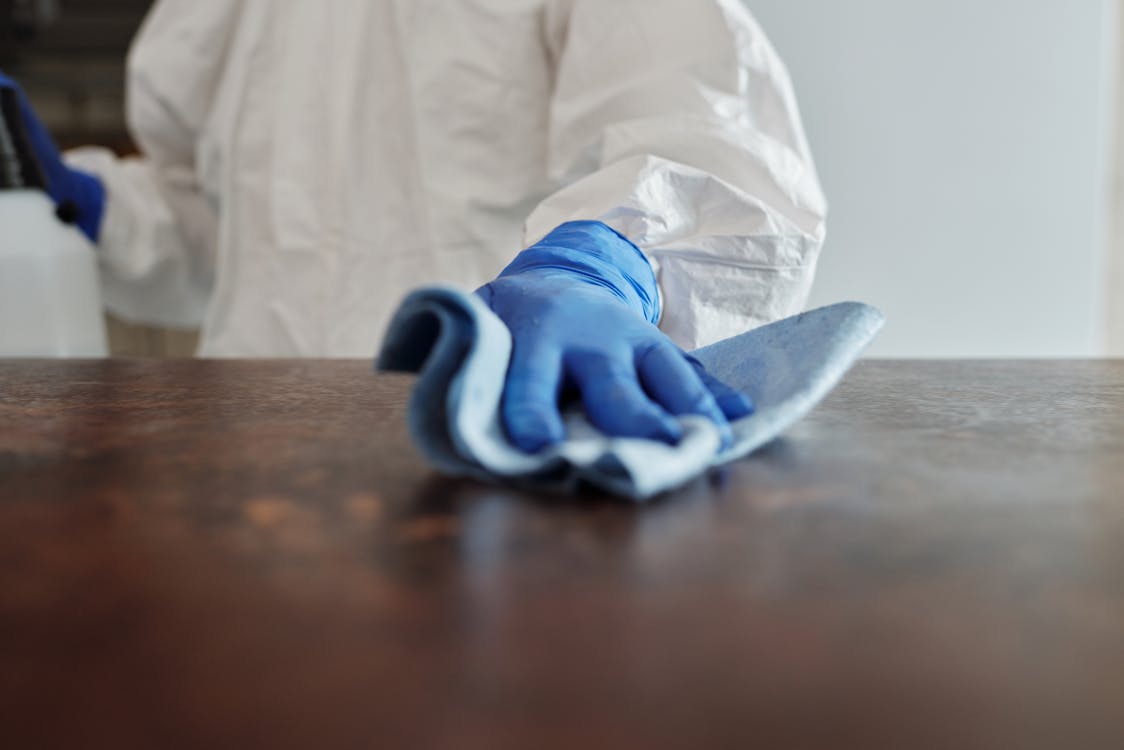 DIY Cleaning vs. Hiring Professional Cleaners: Weighing the Options
DIY Cleaning should be carried out by everyone who has an office. It helps to make the office cleaner and appear nicer. However, there are elements that DIY cleaning can't handle.
Some of them include:
Specialist carpet, upholstery cleaning, and hard floor deep cleaning. Professional cleaning services have the equipment and skill to handle these types of cleaning and more.
Ultimately, it boils down to the nature of the cleaning task at hand. Deep, extensive, and regular cleaning should be contracted to professional cleaners. Arranging your desk and keeping the office fridge free of old food can be handled by staff members. This method will keep your officers clean and tidy throughout the year while preventing germs and bacteria from settling in and causing illnesses like flu and cold.
Sawgrass Is A Cleaning Company that Prioritizes The Best Commercial Cleaning Services For Your Business
We know that you may feel that you need more assistance in your office. If you are looking for office cleaning services, reach out to us at Sawgrass Cleaning Solutions. We offer professional commercial cleaning services and ensure keep the entire office area clean and up to par. We understand that you have to focus on your work every single day. Your primary activity at work revolves around spreadsheets, creation, thinking about the future, and serving your specific customers. You have to make sure that whether you are working at a corporate-owned branch or in a different environment in office buildings, you must ensure a clean and healthy environment.
Our team at Sawgrass Cleaning ensures a team of office cleaners or commercial cleaners that can contribute to your healthy environment. If you have any questions about our disinfecting services, general office cleaning, and commercial cleaning, reach out to us today. We are pleased to meet your cleaning expectations and offer everything from a deep clean to general cleaning at your office!